Research
support:
National
Science
Foundation
Wetterhahn Award


and

Jeffe Fellowship
Bio and CV; Professional statement (2016) Note: As of November 2017, I have moved full time to the Flatiron Institute in NYC, heading the Numerical Analysis effort in the brand-new Center for Computational Mathematics (CCM). We work on computational methods, and software implementations, including PDEs, neuroscience, imaging, data analysis, statistics, and numerical libraries.

Publications, talks, and notes (also see google scholar)
| | | |
| --- | --- | --- |
| Recent group members: | | Paula Chen '17. Senior thesis on improving spike sorting algorithms for neural electrical recordings. Starting Ph.D at Brown DAM, Sept 2018. |
| | | Matthew Jin '17. NSF-funded undergraduate researcher measuring topology statistics of nodal sets of random plane waves. Now at Microsoft. |
Prospective grad students: although the 1st-yr qual is pure-math oriented, the 2nd-yr need not be, and there is an excellent applied/computational group at Dartmouth. Do apply!


Seminars and conferences: I started and ran Applied and Computational Mathematics Seminar from 2006-2015. I was the main organizer for the workshop Modern Advances in Computational and Applied Mathematics at Yale, June 2017.

Collaboration & mentoring:

Teaching

students should check out our applied courses roadmap
Math22: Linear Algebra with Applications (Summer 2006, Fall 2016, Summer 2017).
Math53: Chaos! (Fall 2007, 2009, 2011, 2015). Chaotic dynamics, maps, flows, fractals, applications... flyer.
Math 116: Great papers in numerical analysis and computational algorithms. (Spring 2014). Graduate-level; description.
Math147: Graduate Teaching Seminar (Summer 2012, 2013, 2014, 2017). Nationally-recognized mathematics instructor training.
Math 56: Computational and Experimental Mathematics (Spring 2013, 2014). New course on computation tools in pure and applied math: fast Fourier transform, millions of digits...
Math126/116: Numerical analysis for PDEs and wave scattering (Winter 2006, Fall 2008, Winter 2012). Grad-level: numerical, quadrature, integral equations, layer potentials, fast methods, coding... description
Math5: The Mathematics of Music and Sound (Spring 2007, Fall 2008, 2010, and 2011). How instruments work, voice, ear, Fourier, signal analysis, acoustics, waves...
Math46: Introduction to Applied Mathematics (Springs 2007, 2008, 2009, 2011). Core analytical tools formodeling, ODE/PDEs, integral equations, Greens functions, applications...
Math23: Differential Equations (Fall 2005, Fall 2007). My Matlab demo of Taylor series in complex plane (needs show_zser)
Math50: Statistical Inference (Winter 2006). Probability, Bayes...
Business Calculus (Fall 2004, NYU). Contour worksheet.
Mathematical Wave Dynamics (Spring 2004, NYU). New. Honors course on theory and numerics of waves, with Oliver Buhler.
Linear Algebra (Fall 2003, NYU). In-class worksheets (DjVu format [plugin]), and math exam notes.
Multivariable Calculus (Spring 2003, NYU).
Undergraduate Math Lab (Fall 2002, NYU). New; honors class on prime numbers, random matrices, graphs, with Peter Sarnak, Steve Miller.
Laboratory Electronics (Fall 2001, Harvard). Paul Horowitz and Tom Hayes, gods of circuit design.
Service to College on Student Life
Old Personal Page

media projects, music, photos, wind energy, electronics...
Images from our group used for SMS/CRM 2015 poster: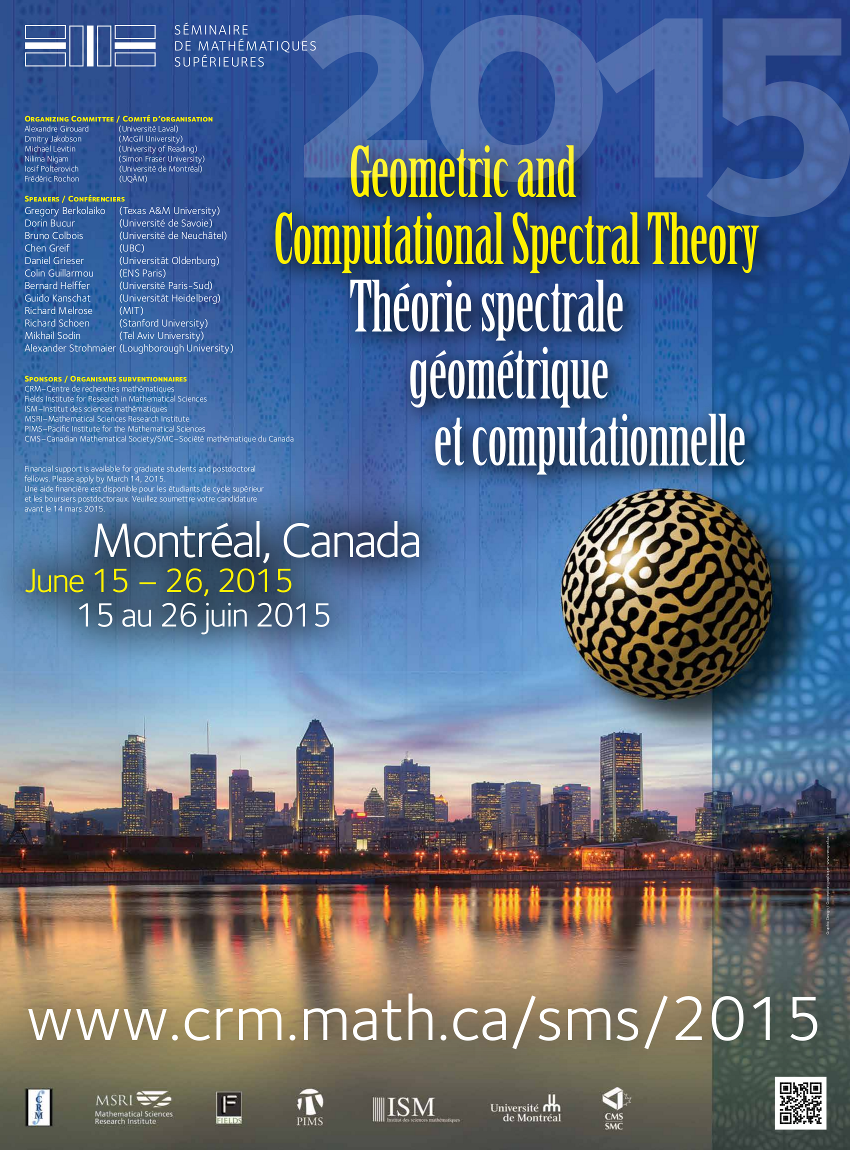 Periods, pitches & pipes: a new middle-school teaching module connecting music and math. Megan Martinez, Alex Barnett (via GK12 and NSF, 2013)
RESOURCES...
Quasi-periodic scattering from dielectric gratings (2010):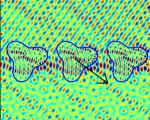 My front cover, Notices of the AMS (2008):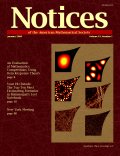 MFS basis stability for the Helmholtz equation (2004):